TESTIMONIALS

"Not only do AeroVironment's PosiCharge systems stand out because of their people, but the products are state-of-the art...PosiCharge products have consistently rated above the competition for our operational needs."

"Based on past performance...the PosiCharge system(s) will be the UA standard..."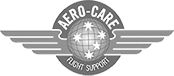 "Self watering system means no more forgetting to fill up the batteries, this has resulted in excellent life span of our batteries"

"I didn't want the cost, lost productivity and injury risks associated with changing batteries to impact our business. Posicharge gave me the solution I had been searching for."
"This concept has enabled us to minimize risk of injury due to not needing to change batteries and also has increased efficiencies which is obviously vital in the current economic climate."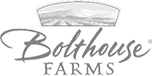 "Bolthouse has seen a large reduction in maintenance costs associated with battery care, and most importantly, our operators love the ease of operation with the system and the improved productivity it allows them to attain."