our CHARGING solutions & SERVICES
forklifts & material handling

PosiCharge™ offers Light and Heavy Duty charging solutions for single or double shift operations, as well as multiple shifts for round-the-clock performance for the hardest-working forklifts in the fleet.

Airport Ground Support Equipment

Our outdoor fast charge systems are compact and well suited for light duty airport ground applications, and for charging other large electric equipment operating in a non-hub environment.

Fleet Management Tools

PosiNet™ Systems and Battery Rx™ are software tools designed to manage your fleet effectively, minimize fleet downtime, and optimize vehicle allocation within and across facilities.


SERVICES

Our LP meter and E-meter assessments provide real-time fuel and battery usage data. We use these data to calculate your ROI for switching to electric and to recommend the optimal charging solution tailored to your needs.
8 reasons to choose posicharge™
AeroVironment, PosiCharge's parent company, has been developing breakthrough power electronics and battery management technologies for over 30 years. PosiCharge systems - the most advanced line of fast chargers available today- is a product of this rich heritage.

6 of the largest US airlines, 7 of the largest airports, 8 of the top automotive giants worldwide, 4 of food and beverage's largest companies, 15 of the Fortune and Global 500 chose PosiCharge. We have sold over 18,500 chargers servicing over 30,000 industrial vehicles.

Reduce operating cost by maximizing battery life and eliminating need for battery changing.

Maximize productivity and say goodbye to downtime by running multiple shifts on one battery.

Reduced energy cost through improved energy efficiency and zero in-plant emission for a cleaner, greener future.

Safer work environment by eliminating heavy battery handling, hazardous fuel spills and fumes, and lowering noise outputs.

Rugged and reliable. Safe indoor and outdoor installations.

Unique solutions: automatic battery watering, sub-zero applications, thermal management.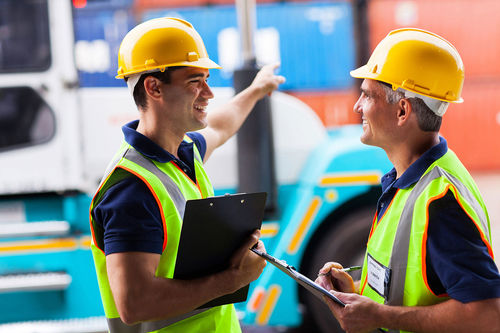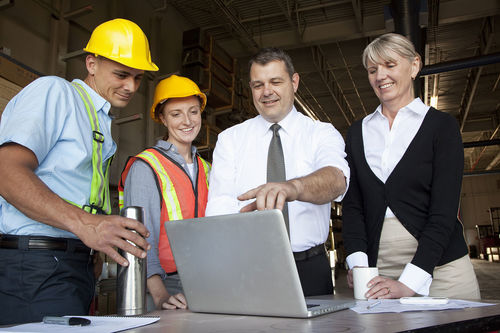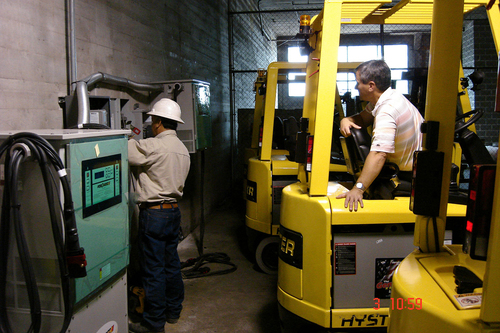 COMMON MISCONCEPTIONS ABOUT ELECTRIC FLEETS
Electric trucks cost too much.

FACT

In reality, electric lift trucks cost less to own over their lifetime than comparable ICE lift trucks.

Electric fleets require the use of inconvenient battery-change rooms.

FACT

PosiCharge fast chargers eliminate the need for battery-change rooms. Batteries are charged during scheduled breaks and shift changes without ever leaving the vehicle.

Electric trucks are not as powerful as ICE trucks.

FACT

Advancements in AC motor technology now allow electric forklift trucks to perform side-by-side with their ICE counterparts under most operating circumstances.

Fast charging harms batteries.

FACT

PosiCharge fast chargers are designed to maintain optimal battery health. Our custom solutions have a proven track record of prolonging battery life.
In fact, studies show that the vast majority of forklift drivers prefer Electric Trucks to their traditional IC counterparts. Most drivers choose the cleanliness and simplicity of plug-in charging over the hazardous fuel handling, fumes and loud noise IC trucks are associated with.
Find out more about our Services and Products designed to optimize your fleet.