It's a wrap! We just got back from MODEX 2016 and had a great time at the show. In case you didn't make it, we'd like to fill you in on the details.
Dubbed "the greatest supply chain show on Earth," we were one of 850 leading manufacturing and supply chain providers at MODEX. The hot topics at the show were: Data & Analytics, Safety and Corporate Social Responsibility. We debuted the new PosiCharge ProCore™ Series – our premium intelligent charging family that supports and charges any material handling battery. Regardless of type, brand, chemistry, voltage or size.
When it comes to hot topics at MODEX – PosiCharge ProCore hit them all:
Data & Analytics – ProCore makes data and analytics easy. It's the industry's first forklift battery charger to enable charger configuration and management via a smartphone app. This means connecting and programming ProCore chargers is hassle-free, and there's no need to deal with bulky laptops or data cables. We created the app with you in mind, so you can set up new units, program, troubleshoot, make changes to your fleet, and more at the tap of a finger.
Safety – It's critical to protect your valuable assets. We designed ProCore to offer an unmatched, added layer of safety with ConnectRX: an innovative patent-pending connector health monitor feature that detects possible issues during charging.
Corporate social responsibility – Our tools allow you to measure the electricity used to charge your forklifts and easily calculate the impact on your company's carbon footprint. We can also analyze the energy usage of your fleet and identify areas for improvement.
Thank you to those who were able to stop by our booth! As always, it's great to visit with our longtime customers and meet fresh faces as well. Check out some of the highlights directly from the show floor.
We're looking forward to seeing everyone at the 2017 show! Until next time, learn more about ProCore and get in touch with us here: http://www.posicharge.com/procore.
PHOTO RECAP:
Remeber our "forklift driver" from our ProCore video? He is actually our Application Engineer, Matt!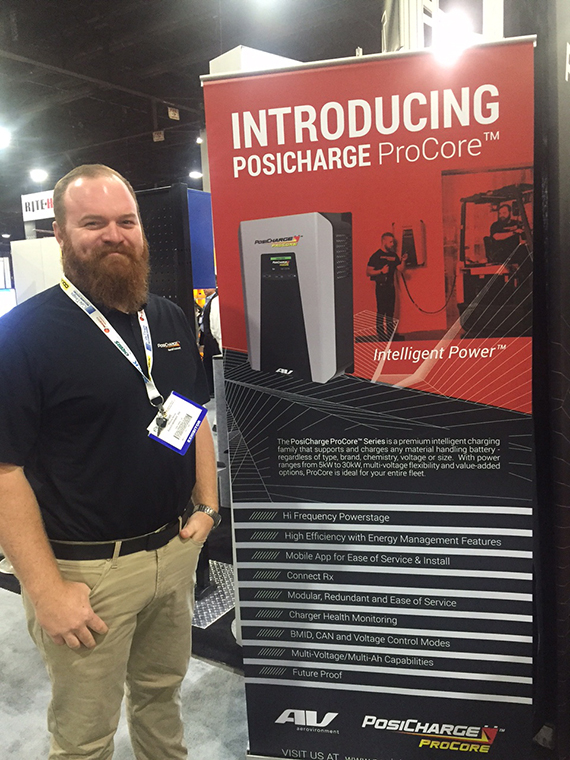 ProCore took the spotlight this year.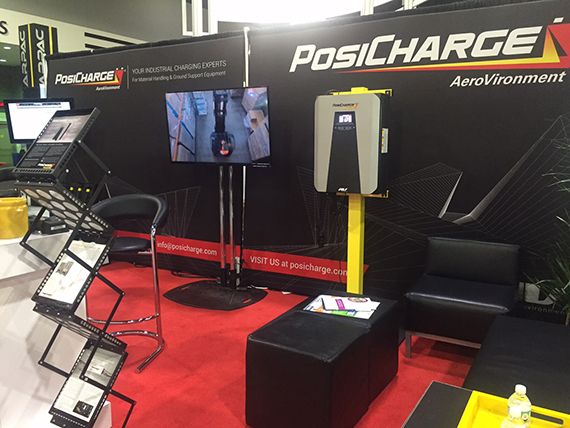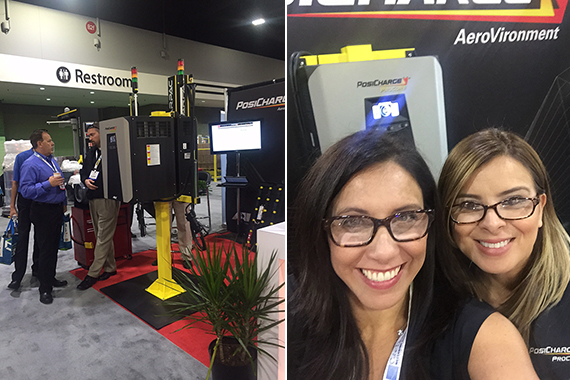 Demo of our diagnostic tool, the LP Meter.